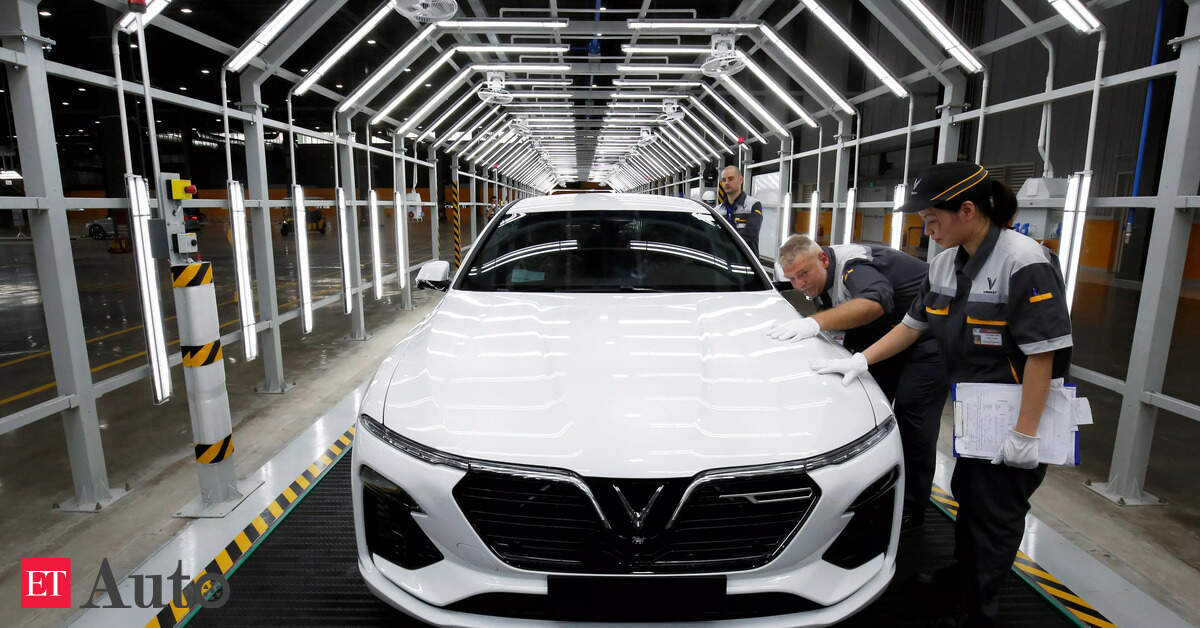 HANO:
Vietnam's largest conglomerate Vingroup JSC said on Saturday that it plans to list its auto unit on the U.S. stock market in the second half of next year, in a bid that is expected to raise at least $ 3 billion. of dollars.
Last month, an official said listing could take place over the next two years, as the company joins a growing list of electric vehicle startups capitalizing on investor enthusiasm to raise funds.
VinFast, the auto arm of Vingroup, reported in April that it was seeking an IPO scheduled for the second quarter of this year, envisioning a valuation of $ 60 billion and expecting to raise at least $ 3 billion.
In Saturday's statement, Vingroup said he created a Singapore-based holding company with a stake in Vinfast's Vietnam operations to fuel the IPO process.
"The new company, VinFast Singapore, is a step towards transforming VinFast into a global company and preparing for its IPO in the United States," the company said in the statement. "Vingroup will be a major shareholder of VinFast Singapore."
Reuters exclusively reported on Thursday that Vingroup is seeking $ 1 billion from global investors for VinFast as part of a pre-IPO fundraiser.
VinFast became the country's first fully-fledged domestic automaker when its gasoline-powered models built under its own badge hit the streets in 2019.
VinFast is betting big on the US market, where it hopes its electric SUVs and a rental battery model will be enough to keep consumers away from Tesla and General Motors.
In a separate statement to Reuters, Vingroup said it was targeting global electric vehicle sales of 42,000 units next year, up from its previous plan of 15,000.
Also read: