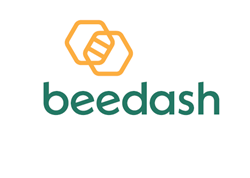 BONITA SPRINGS, Florida (PRWEB)
04 January 2022
Place1SEO, a leading supplier to the Food Service Provisioning and Equipment (FES) industry, recently announced the strategic rebranding of its existing company from Place1SEO to Beedash. Beedash's industry-spanning product database, together with its online management platform, enables current and future FES dealers to manage comprehensive product information optimized for an online listing. The announcement comes at a time when the restaurant industry has seen dynamic changes and increased pressures due to the COVID-19 pandemic, underscoring the importance of available resources and reliable technology.
"When the COVID-19 pandemic surfaced, we reorganized our business and how we were going to lead in that space," said Kari Whittemore, Founder and CEO of Beedash. "Recognizing that the restaurant industry employs hundreds of thousands of people across the United States and that it is a multi-billion dollar industry, we wanted to offer a platform that would be nimble. for our customers as we accelerate their recovery efforts. Beedash provides businesses with the tools and resources business owners need to make the right choices faster and without significant financial investment.
Place1SEO customers have already been integrated with Beedash's multi-faceted platforms, including Corestack, Webstack and Shareestack, which provide a variety of comprehensive solutions for wholesalers and distributors. Corestack saves customers time and resources with pure product intelligence and vital industry updates. Webstack provides customers with customizable websites that streamline lead generation and automated e-commerce. Sharestack increases awareness of the online presence of clients within the FES space.
"Beedash streamlines technology and software solutions and bridges the resource gap between the FES industry," said Nic Monette, director of operations and accounts at Beedash. "Our broad platform enables customers to be more efficient and access new products, data and analytics at a much more affordable price than what was previously available in the market.
You can see the new brand at http://www.Beedash.com.
# # #
Beedash is a technology company providing solutions for the modern catering equipment supply industry. Our extensive database of industry-spanning products, combined with our intelligent product management platform, enables resellers to list products from an ever-growing catalog of more than 300,000 products from hundreds of manufacturers. Our dealers unlock tools and information to grow their business with clarity and simplicity. For more information on Beedash, visit http://www.beedash.com.
Share the article on social media or by email: