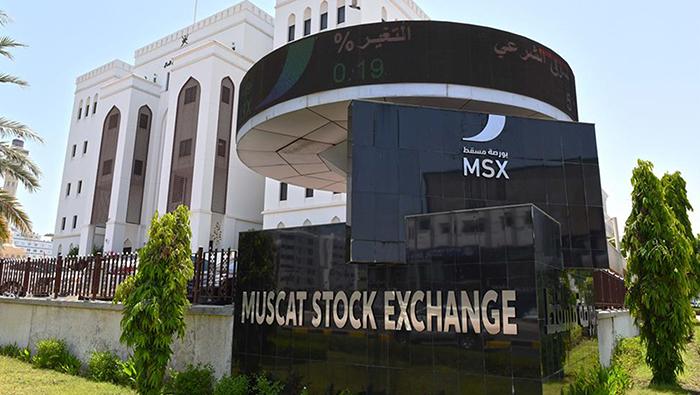 Muscat: Oman's stock market fell for the third consecutive month in September-2021 and was one of two markets along with Dubai to experience declines in the GCC during the month, according to a new report.
"The MSX index fell 0.6% in September-2021 to close at 3,942.5 points after declines in the first half of the month were only partially offset by marginal gains recorded towards the end of the month. end of the month, "the Kuwait-based investment strategy and said the research firm Kamco Invest.
In terms of performance since the start of 2021, the index has posted returns of 7.8% at the end of September-2021, the lowest of the Gulf Cooperation Council (GCC).
The sector's performance posted declines for the financial services and services indices while the industrial index posted healthy gains. The financial index fell 1.4 percent while the service sector declined 0.4 percent. On the other hand, the industrial index recorded a gain of 4.8%.
Trading activity on the exchange registered gains for the second consecutive month in September-2021. Total volume of shares traded during the month increased 7.8% to 303.70 million shares, from 281.6 million shares in August-2021.
On the other hand, the monthly traded value registered a slightly higher gain of 10.2% to reach 61.9 million OMR compared to 56.2 million OMR in August-2021.
GCC index up slightly
GCC equity markets maintained their uptrend in September-2021, posting gains, albeit marginal, for the eleventh consecutive month.
Most of the region's stock markets ended the month with a gain, but overall performance was affected by a 2.0% drop in the overall DFM index. Qatar and Bahrain, on the other hand, were the best performing markets during the month with gains of more than 3 percent during the month. In terms of performance since the start of 2021, ADX continues to dominate with a return of 52.6%, one of the highest in the world, followed by Saudi Arabia and Kuwait with gains of 32, 3% and 23.8%, respectively.