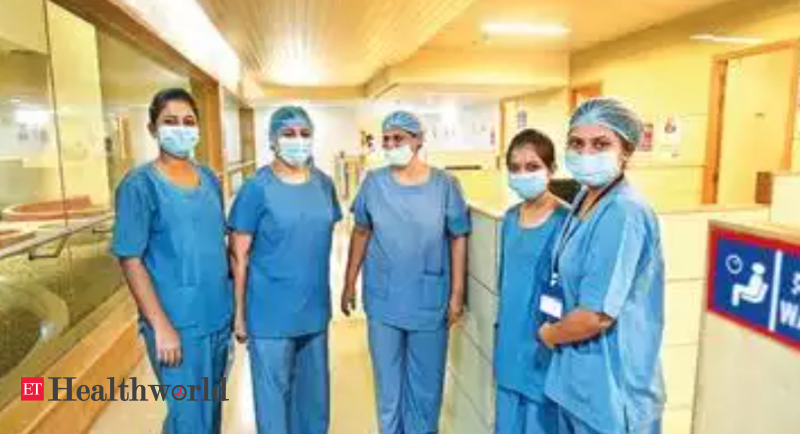 through Dr Karan Thakur
The Covid-19 pandemic has arguably been the biggest disruptor to human life in living memory. Never has a single event – political, economic, social or health change the paradigm for the entire human race, just like the pandemic and the months that followed. The pandemic was originally scheduled to challenge the healthcare system across the world for 2020. However, as the events of 2021 have shown, the pandemic, even in the face of unprecedented restrictive measures like lockdowns and the end of the economy and with a vaccine, continues to ebb and flow through countries. The resilience of the human race has collided with a resilient virus that can mold and escape, causing unbearable hardship for citizens across borders.
While the challenges and myriad crippling effects of Covid have been well documented, it is only fair that we stop to analyze the healthcare system created so far and how it will perform in the post-pandemic world. Different countries, economies and geographies have created varying models of health systems, each with their own advantages and disadvantages. The advanced world has created cutting-edge infrastructure that has kept its citizens healthy, but at an exorbitant cost. Likewise, public systems have helped provide equitable access to citizens, but are blocked when they need to be delivered consistently and across larger populations. What is undeniable is that most systems have faced an existential crisis during the waves of Covid-19. The challenges these systems face lead to the conclusion that in the post-covid world, all systems across the world will need to reorganize and better prepare for eventualities like those that occurred in 2020.
Covid-19 has often been referred to as a 'pause', however, it would be more appropriate to view this as a time to reset. Health systems have been presented with a unique opportunity to reset design, delivery and capacity as it exists to a state that will help provide equitable treatment to all patients. To achieve this reset, several issues must be resolved. First, the need to create dedicated infectious disease services is the need of the moment. Covid-19 was not the first infectious virus to infect humans and it certainly won't be the last. Hence the need to necessarily create a dedicated or capable infrastructure that can be put into service in the event of an epidemic in the future. Various models of creating temporary services that can be created in a matter of days have been successfully tested and offer another possible solution to increase the capacity of health infrastructure. Likewise, technologies allowing the creation of negative and positive pressurization inside wards that can be activated on the fly must now be deployed in all hospitals. This will ensure that the existing infrastructure has the capacity to handle infectious diseases as and when required in the future. Second, hospitals will need to review their self-sufficiency with the broadest goal possible. Traditionally, hospitals have adequate contingencies and support for utilities and other vital infrastructure. The pandemic has shown that adequate buffers or the capacity for self-production of medical oxygen, medical gases, etc. must be taken into account in the design of future hospitals. At the same time, we must focus on the need for a hospital infrastructure to ensure access to care for all patients regardless of their state of health. The pandemic, while rightly focusing on the management of Covid-19 patients, quickly became a non-covid crisis. With reduced or no access to care, surgeries and canceled treatments like chemotherapy and entire hospitals converted to covid care – non-covid patients have struggled during the wave peaks of the pandemic. Future health infrastructure will need to ensure that segregation – physical, operational and process must be at the heart of hospital design. This will help ensure adequate availability and access to health infrastructure for all patients.
Third, the reality of hospital closures and conversions for Covid-only treatments has highlighted the lack of adequate health facilities in areas close to people's places of residence. Accounts of community centers converted to 'ICU level care' or of residents' associations sourcing high-end drugs and medical oxygen have all highlighted the lack of a localized approach to health care delivery. . Health infrastructures will have to be more localized and anchored in the community environment in order to adequately meet the health needs of local populations. Health centers that can provide continuity of care, especially for certain noncommunicable diseases or conditions requiring lifecycle management such as hypertension, diabetes or dialysis care, will need to be established at an urgent rate.
Fourth, the use of technology to improve access to care was highlighted during the pandemic. It was heartwarming to see that technologies like telemedicine, which are not new in today's times, have finally been adopted by doctors and patients. Likewise, the use of new technologies and digital platforms to offer a range of health services, condition monitoring, electronic medical records, etc. highlighted the immense multiplier effect that technology can have on the delivery of care. Using the Cowin app to run the world's largest vaccination campaign highlighted the agnostic nature of the technology and how its use across social specters is possible.
Finally, the country needs to create more health workers. India lags behind in all parameters of health human resources, even relative to its peers. The need to rapidly expand the educational infrastructure while upgrading the skills of the existing health workforce to build capacity for emerging health challenges must be tackled.
Covid-19 has taken a terrible price on humanity with disrupted lives, homes, societies and nations. As we come together, it is our moral imperative to learn the lessons of the pandemic and embark on the path of creating a health infrastructure capable of delivering justice to all of its citizens.
Dr. Karan Thakur, Vice President – Operations and Communications, Indraprastha Apollo Hospitals, New Delhi
(DISCLAIMER: Opinions expressed are solely those of the author and ETHealthworld.com does not necessarily endorse them. ETHealthworld.com will not be liable for any damages caused to any person / organization directly or indirectly.)