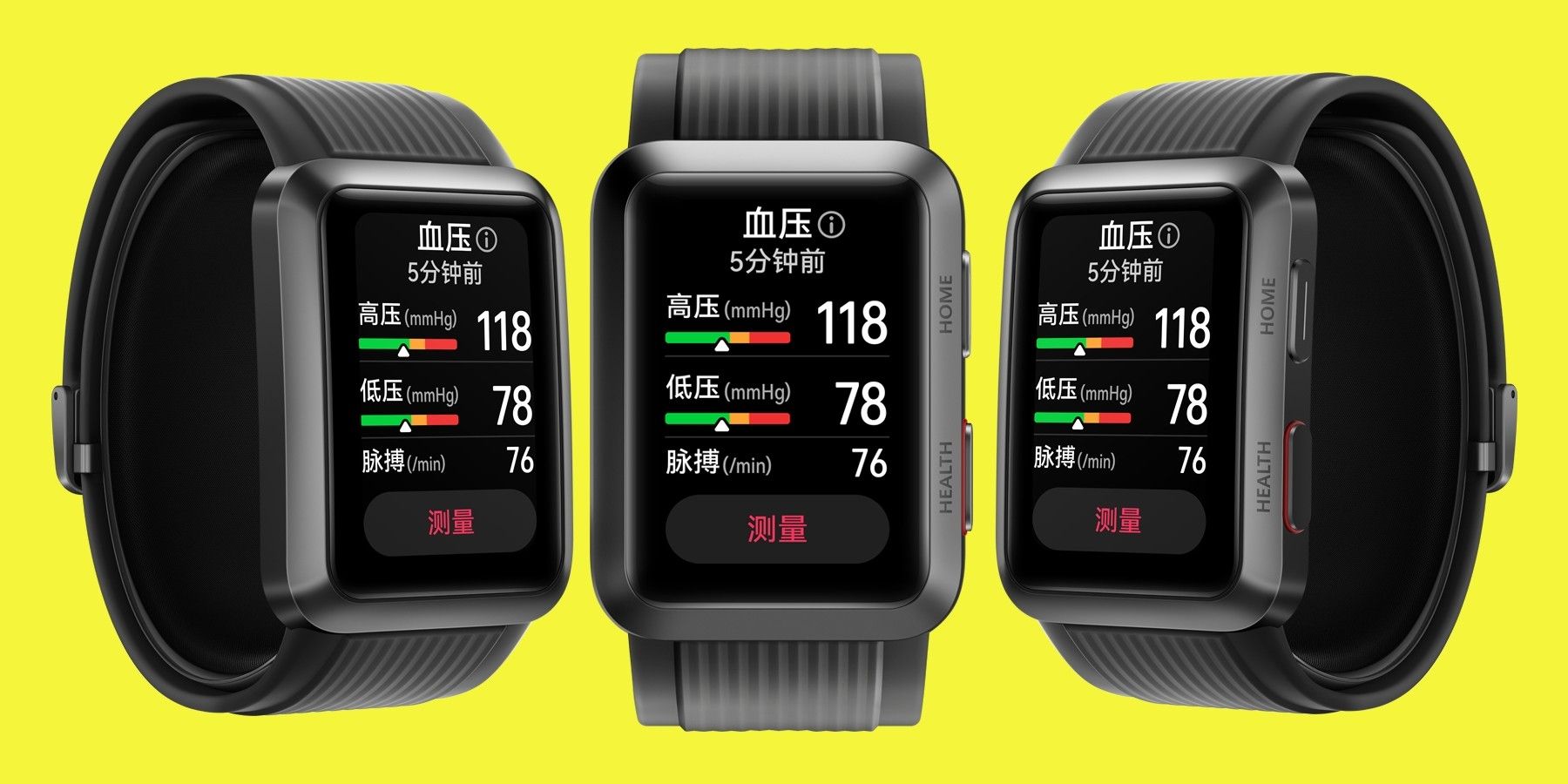 Instead of using a medical grade blood pressure monitor for calibration, like Samsung does, Huawei's smartwatch puts all that stuff in its wristband.
Huawei is preparing to launch its next smart watch in three days, and according to a leaked tutorial, its blood pressure monitoring hardware will be placed in the bracelet instead of the main module of the watch. The struggling Chinese smartphone maker has already given an official preview of the Huawei Watch D and has also confirmed that it will indeed support blood pressure monitoring. However, Huawei is not the first brand to offer the aforementioned capability on a mainstream smartwatch.
Samsung's Galaxy Watch3 and Galaxy Watch Active2 are already equipped with blood pressure monitoring equipment that is functional in over 30 countries after medical clearance. Blood pressure is measured using a pulse wave analysis method that collects data using the built-in heart rate sensors. However, users should calibrate their smartwatch using a standard over-the-counter blood pressure measurement kit.
Related: Samsung Patents Roll-Up Smartwatch Screen That Doubles In Size
Huawei apparently wants to eliminate the need to purchase medical grade blood pressure measuring equipment by putting all the required materials in a specialized strap. According to an alleged user guide video that was shared on YouTube, it looks like Huawei will be offering a specialized strap attachment that will lock onto the grooves on the inside of the standard strap. Once it has been closed securely and the feature has been activated, the specialized strap inflates to grip securely around the wrist. After setting everything up, users will need to raise their hand and place it close to their chest, staying still for a while until the blood pressure reading is taken. It's a lot more convenient than Samsung is asking for, and from rumors that have surfaced so far, Apple seems to be following Samsung's path as well.
A solid package for health freaks
Huawei has confirmed via its official Weibo handle in China that its upcoming smartwatch has been certified as a Class II medical device for its blood pressure measurement capability by the China Food and Drug Administration. It is a ministerial-level regulatory body that oversees the safety of food and drugs as well as medical devices. So, in a nutshell, the Huawei Watch D won't be stuck in a hell of regulatory approval and offer off-the-beaten-path blood pressure measurement capability. On the other hand, Samsung had to gradually roll out the functions of ECG (electrocardiogram) and blood pressure measurement pending medical approval in different countries.
As for the rest of the packaging, the Huawei Watch D looks formidable, thanks to its chunky all-metal construction that tilts along the edges and its bronze-gray tone. On the right edge, there is a dedicated Health button sitting next to the Home button. According to an official list of products on the Chinese e-commerce platform Vmall, ECG monitoring in the Apple Watch will also be part of the package. the smart watch will debut alongside the foldable clamshell Huawei P50 Pocket which looks more like a high fashion accessory and aims to steal the thunder from the Samsung Galaxy Z Flip 3 which has sold like hot cakes.
Next: The Huawei GT Runner will make you seriously crave a Smartwatch
Sources: Huawei / Weibo, Vmall, Creator Studio / YouTube
Garmin's 2022 smartwatch lineup is gorgeous
About the Author