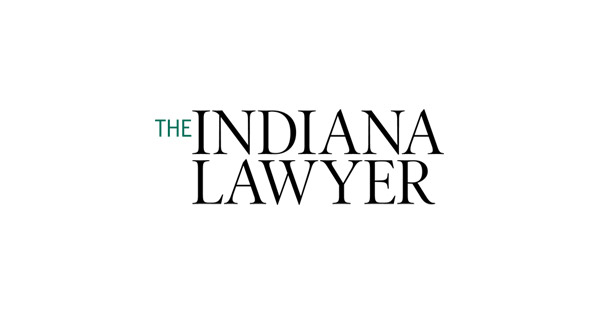 More than two dozen Indiana Law School professors condemn Indiana Attorney General Todd Rokita for recent 'false and misleading' statements he made to a Hoosier doctor who performed a abortion on a 10-year-old girl from Ohio.
Twenty-nine law school professors in total, from Indiana University Maurer Law School, IU Robert H. McKinney Law School, and Notre Dame Law School, signed one or more two letters sent Monday and Friday to the Attorney General addressing his comments on Dr. Caitlin Bernard. While listing their employers and official titles with their signatures, the letters indicate that the professors are representing themselves as individuals.
On Monday, 14 law professors – 13 from IU McKinney and one from Notre Dame – sent a letter to Rokita saying they were "distressed" by the attorney general's July 13 and 14 statements about Bernard, and his retention. of these "uncorrected" statements. on his official government webpage and Twitter account. Three additional IU Maurer law professors were added to the list of signatories on Tuesday.
The abortion story has become a flashpoint in the national debate over abortion access, with Rokita entering the conversation on July 13 after sending Governor Eric Holcomb a letter saying his staff were investigating for whether Bernard failed to report the sexual assault of a minor to state authorities.
Rokita then made an appearance on the Fox News show "Jesse Watters Primetime" and claimed that Bernard had "a history of not reporting" and said his office was gathering evidence that Bernard, who has previously spoken publicly of his support for the right to abortion, failed to report the procedure.
The following day, several media published copies of the termination report confirming that Bernard had reported the incident as required by law. IU Health, Bernard's employer, also said it conducted an investigation and concluded the doctor did not violate any privacy laws in his actions in the Ohio girl's case.
The 27-year-old Ohio man who allegedly raped the girl was charged with two counts of rape in an indictment on Thursday.
The educators' Monday letter referenced Indiana Rule of Professional Conduct 3.8, "Special Responsibilities of an Attorney," as well as Rules 4.1 and 8.4, and said Rokita continued to release statements "even after they have been proven to be false and misleading". ."
"We deeply regret that you abused your power as a prosecutor and hope that you will immediately publicly apologize to Dr. Bernard, remove the offensive statement from your webpage and Twitter, and commit to the responsible execution of your powers in the future," the Monday letter said. "It would set a great example for law students and other attorneys in the state of Indiana."
Florence Wagman Roisman, William F. Harvey Professor of Law and Chancellor's Professor at IU McKinney, wrote the first letter. Roisman, who has taught at IU McKinney since 1997, said Thursday that she had not yet received a response from the attorney general and that it was not right for a group of law professors to send a letter to the highest state legal official like this one.
" It's scandalous. It's inappropriate. It's not professional. It is unethical. It's wrong," Roisman said of Rokita's conduct. "And, as I said in the letter, it sets a terrible example for law students and other lawyers. … We don't want our students to think that's proper conduct – because it's not.
On the same day the faculty letter was delivered, former IU Bloomington Provost and IU Maurer Dean Lauren Robel sent a request to the Indiana Supreme Court Disciplinary Panel to investigate. on Rokita's conduct.
In a statement to IL on Monday, a spokesperson for Rokita's office said Robel's complaint was "without merit" and that the attorney general is still investigating whether Bernard was "in compliance with Indiana law and federal laws on the protection of privacy".
Regarding Monday's letter, a spokesperson for the attorney general told IL on Thursday that it was "part of a divisive narrative and an attempt to distract from the important work of the office, including the duty to determine if the practitioners violated the standards of practice in its profession, as well as federal and state laws.We will defend ourselves against baseless claims.
Inspired by Robel's comments, 13 professors — all of whom teach at IU Maurer — sent a letter to Rokita on Friday condemning her statements. An IU Maurer professor, Steve Sanders, signed the Monday and Friday letters.
Unlike Monday's letter, Friday's message heeded Robel's call for a Disciplinary Panel investigation of Rokita.
"The undisputed facts indicate that Dr. Bernard did indeed comply with all of his obligations to disclose, report and protect sensitive health information. These facts were easily verifiable, but you chose to make public statements before doing your due diligence," the letter reads. "…As a direct result of your public statements, Dr. Bernard has been slandered and continues to have a well-founded fear for herself and her family.
"…. Such behavior is troubling to any attorney, but especially to the state attorney general charged with investigating professional misconduct," the letter continues. "With the power of your office comes added responsibilities to investigate the facts in advance, maintain confidentiality until you decide to challenge a professional license, and avoid unfair prejudice to citizens. Your unfounded statements smack of partisanship; your attack on the character of Dr. Bernard does not correspond to the impartial, deliberate and professional conduct that the citizens of Indiana have a right to expect from their Attorney General.
Friday's letter was written by Aviva Orenstein, president of Karen Lake Buttrey and Donald W. Buttrey to IU Maurer. Orenstein has taught at IU Maurer since 1992.
"What we try to teach our students is that (lawyers) have a really sacred obligation to the rule of law," Orenstein told IL on Friday. "…You exercise caution, you don't throw things away, and you don't expose people to threats. It's remarkable to me.
While she said she wasn't sure she'd get a response from the attorney general, Orenstein said she hoped Rokita issued a public apology.
"(Rokita) must recognize that he cannot let his political partisanship bleed into his official capacity," she said. "…Follow the rules, show people dignity and be serious. Don't just grab the mic…until you know what's going on.
The attorney general's office did not respond to a request for comment on Friday's letter by the IL deadline.
Steps toward a lawsuit against Rokita by Bernard began earlier this week.
On Tuesday, Bernard sent a notice of tort claim to Rokita seeking damages for "continuing" harm following the attorney general's comments. Kathleen DeLaney of Indianapolis-based DeLaney & DeLaney LLC filed the notice seeking an undetermined amount for security costs, legal fees, reputational damage and emotional distress.
Pursuant to Indiana Code § 34-13-3-11, if Rokita does not respond within 90 days of notice, the claim is deemed denied and Bernard may sue for defamation.
Rokita is currently in good standing with the Indiana Supreme Court. The Indiana attorneys' docket shows no disciplinary action against him since he was called to the Indiana bar in 1995.